Have you watched it? Have you watched the ep 15?
Well quick recap
Yoon Ha's brother is back because his father again had health issue. Though his father and his own sister are not really happy, but we are.
Yoon Ha is leaning more on Joon Gi with his help and with the idea of Ji YI they have managed to find a way how to increase the income of the company. Yoon Ha sister is not happy with Joon Gi's actions and helping Yoon Ha, she thought that he will always be on her side, so Joon Gi decided to quit.
Ji YI met Chang Su's Mother and she is ok for them to date but not for marriage, Ji Yi is saying she will not date Chang Su because if not marriage then it means they will have to break up again, so she said that she will not started something that have already been broken to brake again. Chang Su had been informed by his mother about meeting and he asked JI YI to meet and they are having Ji YI's favorite dinner and again she is telling him that she will not date him and she will not move from her house to live close by to Chang Su. And she doesn't want him to move closer to her because as per her every one have to stay in their own playground, according the status and the way of living. She will never marry someone whos family will not accept her. She is back home to discover that Chang Su is waiting for her and he is telling her that he is not willing to talk to her because she is drunk but she is telling him to say what ever he had in store because there will be no other chance for them to meet again. In the end e is telling her that he loves her and she is saying that she is to drunk and will not remeber anything of it tomorrow, let him understand that it is really over.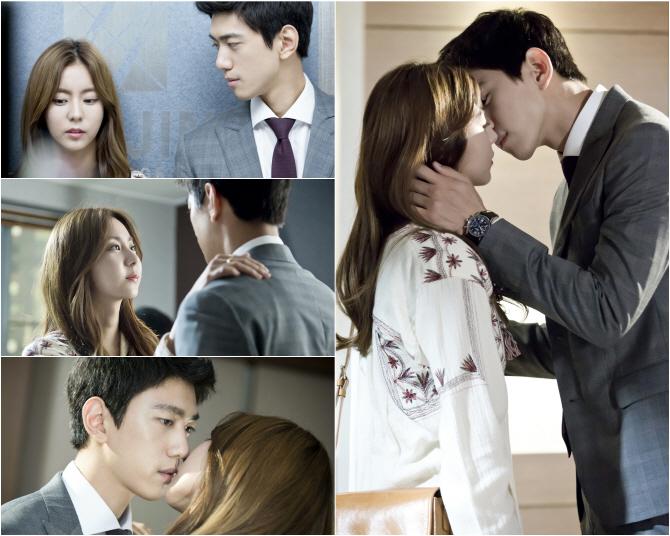 Joon Gi is trying his best to get closer to Yoon Ha but Yoon Ha is telling him not to push him self, and he told her that he is not pushing himself, he does what he wants to do.
So in the review of the next episode, we can see that Ji YI will meet Chag su mother again and will tell her again that she will not date Chang Su, again 😦
Joon GI is spending his free time with Chang Su and his father, trying understand the values of his life, and he will tell that to Yoon Ha when she will ask him why he had left the company.
Tomorrow is the the last Tuesday with high society and iam already sad sad sad I am going to miss Ji YI and her bubbly personality.